Wednesday Sep 21, 2022
Ep. 43 - Tyra Sweet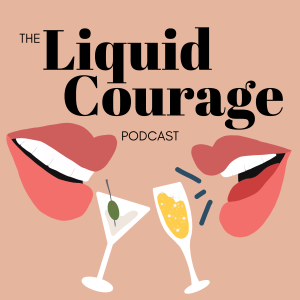 In today's episode, Amanda drinks some vodka crans with a splash of Sprite with actor, writer, and host Tyra Sweet to discuss how she got into hosting, reconciling her adult self after hosting for kids television, and navigating her queer and biracial identity in the entertainment world (and life!). Tyra is a graduate of The Second City Conservatory and of the BIPOC TV & Film Kids TV Writing Bootcamp taught by John May and mentored by Aron Dunn. Probably best known for her work in kids entertainment, Tyra was previously a co-host on both YTV's The Zone as well as Kid Food Nation: The Show, and she has written for TVOKids's Backyard Beats as well as Family Jr.'s The Fabulous Show with Fay & Fluffy. Currently Tyra is the script coordinator for Season 2 of CBC's Run the Burbs and is also writing on a new animated series with Epic Story Media. As a queer, biracial woman Tyra is determined to create work that reflects her lived experiences, while also accounting for and representing the experiences of others in a responsible and equitable way.
Looking for more of The Liquid Courage Podcast?
Instagram: @liquidcouragepodcast
TikTok: @liquidcouragepodcast
YouTube Video Episodes & more!
Reach out at www.liquidcouragepodcast.com
Find The Liquid Courage Podcast on Patreon! www.Patreon.com/LiquidCouragePodcast
Host - Amanda Pereira: insta @hotcoldspicy
Guest on this episode – Tyra Sweet: @imtyrasweet insta & twitter