Wednesday Oct 05, 2022
Ep. 44 - Bianca Alongi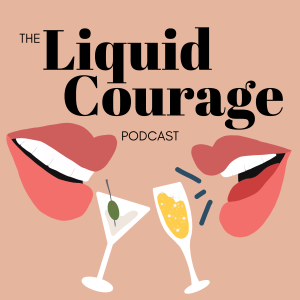 In today's episode, Amanda drinks some Lisbon By Night red wine with actor, voice actor, and comedian Bianca Alongi to discuss voice acting for animation, struggles with being a people pleaser, and how performing has affected her relationship with various aspects of her body. Bianca Alongi started her career as a dancer working on productions with Norwegian Cruise line and performing in live shows throughout the UK. After discovering her love of performing improv, Bianca was accepted into the Second City Conservatory program here in Toronto, and was nominated for the prestigious Tim Sims Encouragement Fund Award upon graduating. Recently Bianca has set her sights on animation, using her unique voice to land roles such as "Macguffin" in Charlie's Colorform City on Netflix, Jesse's mom on Superwish, and "Professor Coo" on Agent Binky: Pets of the Universe on Treehouse. She also landed her a role in a feature film due out in 2023, so keep your eyes peeled! During the pandemic, Bianca started her business Casa Bianca, where she creates and sells watercolours of iconic structures and landmarks of Toronto. She has collaborated brands like Mirvish Theatre and Addidas – and she does custom work too!
Looking for more of The Liquid Courage Podcast?
Instagram: @liquidcouragepodcast
TikTok: @liquidcouragepodcast
YouTube Video Episodes & more!
Reach out at www.liquidcouragepodcast.com
Find The Liquid Courage Podcast on Patreon! www.Patreon.com/LiquidCouragePodcast
Host - Amanda Pereira: insta @hotcoldspicy
Guest on this episode – Bianca Alongi: insta @bianca.noell
Casa Bianca – www.casabianca-art.com