Wednesday Oct 19, 2022
Ep. 45 - Julia Haist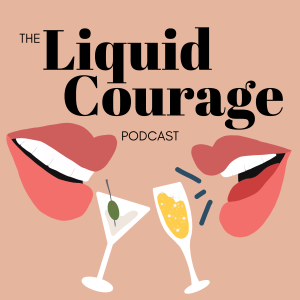 In today's episode, Amanda drinks some cocktails (Corpse Reviver #2 to be exact!) with the owner of Ernie's Icebox Julia Haist to discuss starting her business Ernie's Icebox, figuring out how to delegate as a boss, and her experience as a female director. In addition to being the founder of Ernie's Icebox, a premium ice cream sandwich shop here in Toronto, I met Julia through her career in the performing arts. She graduated from Humber College's theatre performance program as well as Second City's Conservatory program, and went on to produce, write, and perform in many live theatre productions and comedy performances, including her critically-acclaimed solo show "This is Not She", where she was nominated for Best Solo Performance by My Entertainment World Critic's Pick Awards. When the pandemic hit, Julia (like many others) felt she had to pivot career-wise, and so Ernie's Icebox was born – her very own artisanal ice cream business. Since opening, Ernie's has been featured by BlogTO, Breakfast Television, in Toronto Life's annual Holiday Gift Guide, and has made numerous "best of" lists. In July of this year, Julia opened up a storefront for Ernie's Icebox, located just north of Jane and Bloor here in Toronto – so check it out!
Looking for more of The Liquid Courage Podcast?
Instagram: @liquidcouragepodcast
TikTok: @liquidcouragepodcast
YouTube Video Episodes & more!
Reach out at www.liquidcouragepodcast.com
Host - Amanda Pereira: insta @hotcoldspicy
Guest on this episode – Julia Haist: insta @chameleonorgo