Wednesday Nov 02, 2022
Ep. 46 - Sam Coyle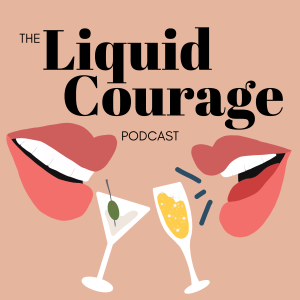 In today's episode, Amanda drinks a negroni with award-winning writer, director Sam Coyle to discuss the importance of finding your people, what kinds of stories she's most drawn to telling, and the release of Avocado Toast Season 2! Sam is best known for directing the first and second season of the award winning series Avocado Toast, which was awarded the Silver Telly Award, Best Director Merced Queer Film Fest, Best Director Portland Comedy Film Fest, & Nominated for 4 Canadian Screen Awards. Sam also directed the evocative queer reality dating show Dating Unlocked won the Silver Telly Award for Best Web Series and Best Direction at the New Zealand Webfest. Sam's directorial debut feature film, Hazy Little Thing, premiered at the Canadian Film Festival and was sold to Super Channel, and she is now in development on her next feature film, after completing the Attagirl Film Lab, where she was the recipient of the 25k Production Fund grant. Sam is currently in development with CBC Gem and Play Media to develop her half-hour show Get Me Outta Here.
Looking for more of The Liquid Courage Podcast?
Instagram: @liquidcouragepodcast
TikTok: @liquidcouragepodcast
YouTube Video Episodes & more!
Reach out at www.liquidcouragepodcast.com
Host - Amanda Pereira: insta @hotcoldspicy
Guest on this episode – Sam Coyle: insta @its_sam_coyle