Wednesday Nov 16, 2022
Ep. 47 - Aden Abebe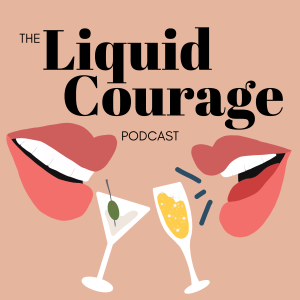 In today's episode, Amanda drinks some Chianti red wine with artist, creator, writer, showrunner, and producer Aden Abebe to discuss everything surrounding her new CBC Gem series virgins! – from what compelled her to create the show, to the casting process, to audience reactions, and what she's learned along the way! Aden is a multi-disciplinary storyteller and artist, committed to telling stories that empower, inspire empathy and meet at the intersection of art and social justice. She is the creator, writer and producer behind the digital series virgins! now available to watch on CBC Gem. virgins! is a dramatic comedy set in Toronto that follows the lives of four 20-something year-old women straddling two cultural spheres, navigating adulthood, work, family, love and relationships as virgins – all the while feeling too modest for the big city of Toronto and too provocative for the East-African homes they come from. Aden is also the founder of ART+HEALTH, a community-based not-for-profit focused on bridging the gap of mental health education, support and resources to the Ethiopian and Eritrean community in Toronto.
**Note: We do a pretty good job of not giving any show spoilers away during this episode, but I definitely suggest checking out the series so you really get the most out of our conversation together!
Looking for more of The Liquid Courage Podcast?
Instagram: @liquidcouragepodcast
TikTok: @liquidcouragepodcast
Reach out at www.liquidcouragepodcast.com
Host - Amanda Pereira: insta @hotcoldspicy
Aden Abebe's virgins!: insta @virgintheseries
ART + HEALTH: insta @arthealth.ca or www.arthealth.ca