Wednesday Nov 30, 2022
Ep. 48 -J Stevens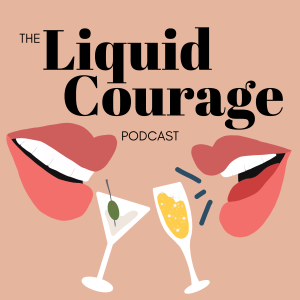 In today's episode, Amanda drinks some non-alcoholic beer with director, cinematographer, and creator J Stevens to discuss creating their series Slo Pitch, what draws them to directing, and their favourite TV shows growing up. With over a decade of experience behind the camera, J's mission is to continue bringing dynamic, personal and visually captivating LGBTQ+ content to the forefront. They are the co-creator, cinematographer and director behind the high-energy mockumentary series Slo Pitch (IFC/OutTV), a director on Season 2 of Sort Of (CBC/HBOMax), and directed an episode of Astrid and Lilly Save the World that earned them a nomination at the 2022 DGC Awards for Outstanding Directorial Achievement in a Comedy Series. This past September J was invited to participate in TIFF's Filmmakers Lab, and Playback has named them one of their annual Top 10 to Watch.
Looking for more of The Liquid Courage Podcast?
Instagram: @liquidcouragepodcast
TikTok: @liquidcouragepodcast
YouTube Video Episodes & more!
Reach out at www.liquidcouragepodcast.com
Host - Amanda Pereira: insta @hotcoldspicy
Guest on this episode – J Stevens: insta @the_j_stevens