Wednesday Dec 14, 2022
Ep. 49 - Samantha Wan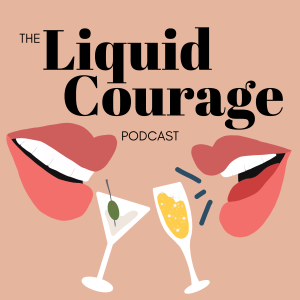 In today's episode, Amanda drinks some scotch with actor, director Samantha Wan to discuss the entertainment industry in Canada versus in the States, why writing can feel so terrible, and her new venture into directing. At just 23 years old, Samantha became one of the youngest creators to have a prime time series in Canada. She is the co-creator and co-star of OMNI/City TV's comedy series Second Jen, which was nominated for a Canadian Screen Award, and she was commissioned by OMNI TV to create its first original digital series Sudden Master, a Kung-Fu series that went on to earn numerous awards around the world. You may also recognize Samantha as Zoe Chow from Private Eyes or Cathy from CBC's Run The Burbs. More recently, she has set her sights on directing, picking up director credits in both tv and film. She directed half of the final season of her series Second Jen, and was the director behind the digital series Lady Ada's Secret Society, earning her an award for Best Director at the Sydney Web Festival and a nomination for Best Director at the NYC Stareable Film Festival this year. Samantha also directed the TV Movie Love at Sky Gardens and the Hallmark movie Road Trip Romance, both of which are now available to watch in Canada and the US.
Looking for more of The Liquid Courage Podcast?
Instagram: @liquidcouragepodcast
TikTok: @liquidcouragepodcast
YouTube Video Episodes & more!
Reach out at www.liquidcouragepodcast.com
Host - Amanda Pereira: insta @hotcoldspicy
Guest on this episode – Samantha Wan: insta @thesamanthawan